OUR PATRON                                           
The Patron of this institution is - Saint John Bosco, or, as he is commonly called, "Don Bosco" (the Don meaning Father), was born at Becchi, a town in the foothills of the Italian Alps, on August 16, 1815. Losing his father when he was just 3 years old he grew up in abject poverty and had to face severe hardships and was unable to attend any regular school. As he grew up his own poverty and under privileged position made him increasingly identify with others like him. He decided to become a priest and was ordained as one in 1841. He then dedicated his entire life to the comfort , help, education and up-liftment of poor street urchins - whether in the streets, factories or prisons. John Bosco conceived the-: " Preventive System of education". He died on 31st January 1888, and was canonized as a Saint on 1st April 1934. His  first years of study were filled with difficulties which include supporting himself while attending school. He overcame this problem by working at various trades, all of which he later taught his students.
.........Don Bosco entered the Chieri Seminary and was ordained in 1841. He was stationed in Turin, an industrial centre which attracted young people from neighbouring towns. There he opened an "oratory" or boys club for them.   Although he did not hesitate to extend his priestly services to prisons and reformatories, he gradually came to realize that his mission was to prevent youngsters from falling into crime rather then rehabilitate delinquents. Because of this insight, he opened his oratory to all boys.
 Soon, as many as 1,000 boys flocked to his oratory (which was just an open field and chapel) every Sunday for religious instruction, Mass, sacraments and a full day of fun and games. Kindness, understanding and endless patience brought these boys close to their faith. Realizing that many of them needed continuous help, he enlarged the oratory into a boy's home. There, youngsters could live and either work or attend classes in the city. To prepare boys for skilled labour, Don Bosco turned his mother's kitchen into a makeshift cobbler and carpenter shop. This was the first Catholic trade school in Italy (1835).Leading educators soon came to admire his educative style, which he explained as a happy blend of reason and religion. He strove to establish an atmosphere characterized by a sense of understanding between teacher and pupil and an acknowledgment of life's spiritual aspects. Thus, he not only prevented delinquency but also produced leaders for industry and labour, well-grounded in their faith.
Don Bosco's capability to attract numerous children and adult helpers was connected to his "Preventive System of Education". He believed education to be a "matter of the heart," and said that the children must not only be loved, but know that they are loved. He also pointed to three components of the Preventive System: Reason, Religion, and Kindness. Music and games also went into the mix. The essence of this system being to prevent young people from going astray or doing wrong by ensuring the constant presence of the educator in their lives and sharing their joys and sorrows. For St John Bosco education meant a fine blend of excellence in learning and involvement in extra-curricular activities as well. He felt that learning was most productive if a - "Family Spirit" prevailed between the educator and the taught.  
To the youth of his time he had these words to say: "For you I study, for you I work, for you I live, for you I am ready even to give my life. "(St. John Bosco). Don Bosco Academy, Patna has since its inception in 1973 being following St. John Bosco's mission and has been educating children irrespective of caste, creed. location, economic status, religion or gender.
 The Patron of this institution - Saint John Bosco dedicated his entire life to comfort , help, education and up-liftment of poor street urchins - whether in the streets, factories or prisons. John Bosco conceived the-: " Preventive System" of education. Don Bosco Academy was established keeping St John Bosco's ideals, thoughts, values and vision as its foundation to build upon and grow into one of Bihar's leading educational institutions.
Giving to school education is very much like planting a tree. The contribution may seem small, but it is sure to grow and become something we could never have envisioned. By giving to school education, we are investing in a better way of life for our children and our children's children, our community and our world. We are creating an environment that is better than the one we will have left. While it is true that we may never enjoy the shade of the "tree" we plant now through gifts to school education, our future graduate students will and they, in turn, will plant other "trees".
 Don Bosco Academy is a Minority Anglo-Indian Christian Institution established for educating Anglo-Indian and christian children, admitting inter-alia also such other children desirous of receiving education irrespective of religion, caste,creed, sex or location. Don Bosco Academy, Patna  was founded in July 1973. It is recognized under The Code for Anglo-Indian Schools in Bihar vide Office order No: 296 dated 05/09/1983 of the. Secretary. for. the. State Board for Anglo-Indian Education and Inspector of Anglo-Indian Schools, Govt of Bihar. The school is also affiliated to the Council For The Indian School Certificate Examinations, New Delhi since 22nd July 1983 - to conduct the Indian Certificate of Secondary Education (I.C.S.E. - Year-10) examination and the Indian School Certificate (I.S.C - Year12) examination. Aff.Code BI 005/1983. Don Bosco Academy is also Recognized as a Minority Institution by the National Commission for Minority Educational Institutions, Govt. of India vide F.No:193/2007-20103 dated 20th June 2007.
"Boscoites" who have passed through these portals in the years gone by have made great achievements; and many of them express thanks to the teachers who motivated them. Honest, value-based effort is still our aim for each student. Don Bosco Academy does not believe in imparting 'knowledge' merely as 'information' but insists on giving value-based education, which the world needs today. Character building, and to be men for others are the objectives of this Christian Minority school. "Having an educated head is important, but more important is to have an educated heart." 
With a fine blending of Indian tradition and modernity, the value-based education, with impetus on sound character building so as to become men and women for others in the society, has made Don Bosco Academy unique among other educational institutions in this region. Many individuals have passed through the portals of Don Bosco Academy. Some have made a mark in public life. And surely, all who passed through this school have a lot to thank this institution for what they received from it.

At Don Bosco Academy the center of attention is the boy and the girl. The schools have been established only for their education , their moral, intellectual, disciplinary and physical formation. Our schools are centers of learning - it adapts the needs of young boys and girls with its curriculum and programmes. Don Bosco Academy aims at academic excellence developing each student's intellectual abilities, self discipline integrity, initiative and accuracy.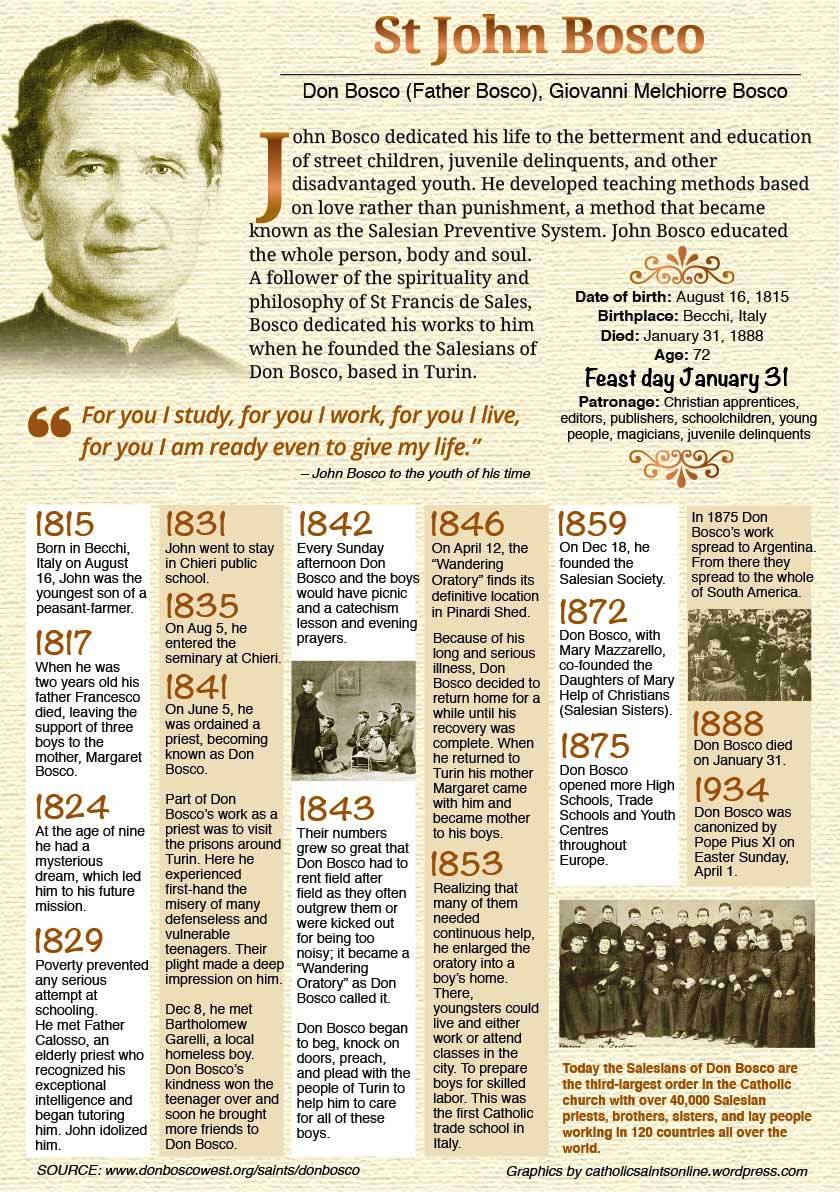 Don Bosco Academy
Address
Digha - Ashiana Road, PO Digha Ghat, Patna - 800011, Bihar, India
Information
School type
Private
Patron saint(s)
St. John Bosco
Our MOTTO
For God & Country
Established
1st July 1973
Founded
1973
Founder
Alfred & Dorothy de Rozario
Managed by
Don Bosco's Anglo-Indian Educational Society since 1981
Status
Association of Persons
Religious Affiliations
Christian Minority

Sister school

Don Bosco Academy, McCluskiegunj, Ranchi-829208
Phones
+91 612 2560212 / 2560816 / 7859002500
School district
Patna
Session
April–March
School code
BI005
Director
Alfred George deRozario
Principal
Mary Alphonsa
Vice principal
Eric John de Rozario
Treasurer/Bursar
Michael Daniell
Gender
Co-Educational
Classes
4 to 12
Age Range
9 to 17 years
Teaching Staff
100 approx
Classrooms
Well Equipped with Smart Class Provisions.
Medium of language
English
Hours in school day
5-6 hrs
Campus size
2 acres
Houses
BLUE, GREEN, RED & YELLOW
Athletics
Yes
Publication
"PORTAL" / "NOSTALGIA- a rewind " - the school magazine
Sports
Football, Volleyball, Cricket, Table-Tennis, Caroms, Chess, Throw ball, Karate, Yoga, Badminton

Nickname

DBA
Affiliations
Council for the Indian School Certificate Examinations
Website
www.donboscopatna.com
BUILDING AND CAMPUS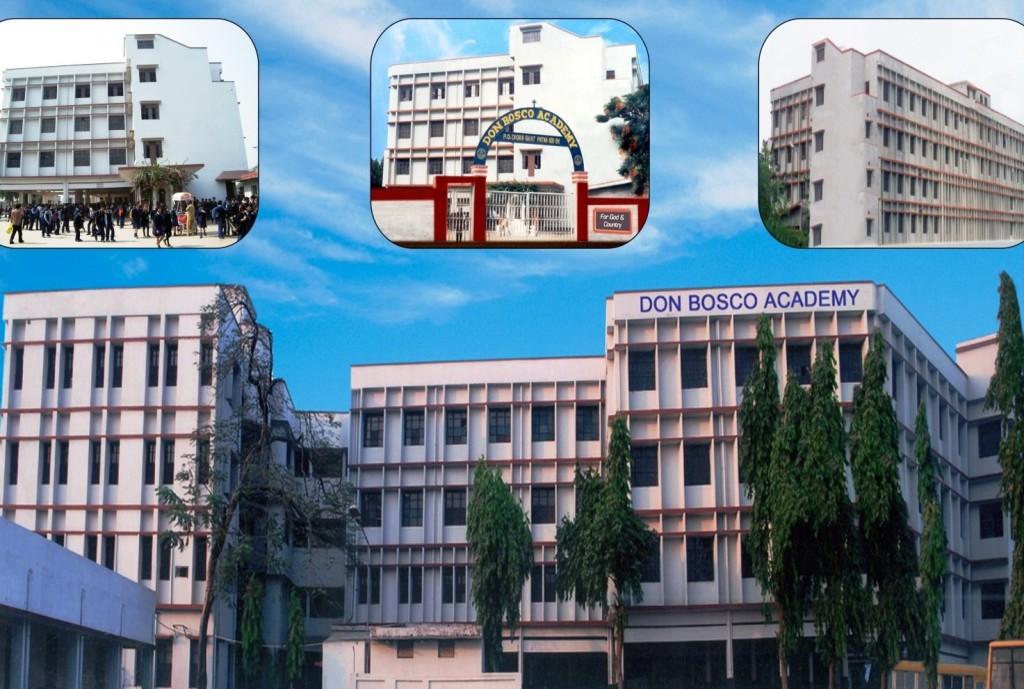 The school functions in its own campus. measuring 2 acres at Digha, Patna. It is housed in its own four storied splendid building with playing field and open air stage. The school has large and well equipped science laboratories for Physics, Chemistry and Biology, a large Multi-purpose hall and large classrooms, Computer Laboratory, well Stocked Library and has its own school buses for transporting students.
THE CURRICULUM
The School is affiliated to the Council for the Indian School Certificate Examinations, New Delhi since July 1983 to conduct the Indian Certificate of Secondary Education Examination (ICSE) and from 1999 to conduct the Indian School Certificate (Year-12 ) examination (ISC-12).
The course is designed to develop those fundamental virtues of intellect, such as concentration, accuracy, clearness of thought, thoroughness, essential moral qualities of reverence to God, a sense of responsibility, co-operation and generosity summed up in the word - "CHARACTER".
SUBJECTS TAUGHT
English
Hindi
Sanskrit
Mathematics
Science (Physics, Chemistry and Biology)
Value Education / Moral Science
History, Geography and Civics
Computer - Studies / Science / Applications
Economics / Economic Applications
Commerce / Commercial Studies
Business Studies
Accounts
Yoga
S.U.P.W (Socially useful and productive work)
Environmenal Education / Science