PARENTS NOTICE BOARD
Fees may be now paid through the Internet at :- State Bank Collect  ONLY
by:- NET BANKING of SBI & ATM/DEBIT CARD of SBI  & DEBIT / CREDIT CARDS - ANY BANK
 N.B: FEES MUST NOT BE PAID BY DIRECT BANK TRANSFERS (Eg: RTGS, NEFT, Etc). Please avoid such methods.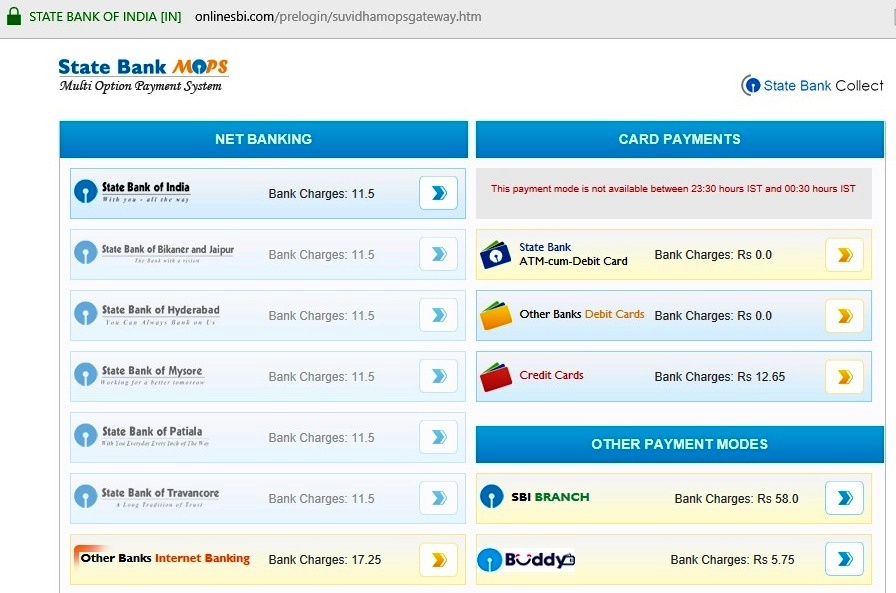 School Telephone No's : 8986461087, 9472868349, 2560212 and 2560816
Parents ID card 
Identity Cards: All children have identity cards which they must wear at all times to and from school.
In addition from now, it is mandatory for Parents/Guardian, to also have an Identity Card. Therefore, parents are requested to please fill in the details and paste a family photograph (size passport i.e: Father+Mother+ward) on the ID card provided to you at the PT meeting. You are requested to then return the completed card through your ward to the Class Teacher by 4th July,2018 so that it can be attested by the school, which will be send back to you through your ward. This will enable you easy access to enter the school premises to meet your ward, visit the office, pay his/her fees or to meet the Principal or teacher in connection with your wards.  
 This is done for the safety of your children in school.
PAYMENT OF FEES AT THE SCHOOL COUNTER
The school fee counter will function only from 1st to 5th and 16th to 20th of every month, besides, it will also function on Mondays and Thursdays of every week . Fee collections will not be done on any other days at the school counter.
 PAYMENT OF FEES DIRECTLY AT SBI PATLIPUTRA BRANCH  157-A Patliputra Colony.
The counter at the SBI - Patliputra will receives fees during regular banking hours on 5th to 15th and 20th to 30/31st of every month. The bank counter will not receive fees on any other day.
 SCHOOL FEES MAY ALSO BE PAID THROUGH State Bank of India's ONLINE BANKING
Don Bosco Academy is the first school in Bihar to make use of Corporate Internet banking for enabling Parents/Guardians to pay school/bus fees of their wards through the internet. 
One has to log on to www.onlinesbi.com & follow the steps as provided  OR
2. Now select either payment of -
a) Don Bosco School fees : 1. Please enter the fee amounts for each instalment for all fee heads exactly as mentioned in the fee-book. 2.A transaction charge  per transaction will have to be paid by the remitter. 3. If fee is paid after the due date, please enter the correct late fee, as per the rules indicated in the fee-book. (Late fee of Rs.50/- per month per instalment).

b) Don Bosco Bus fees : 1. Please enter the fee amounts for each instalment for bus fee exactly as mentioned in the bus fee card. 2.A transaction charge  per transaction will have to be paid by the remitter. 3. If fee instalment is paid after due date, please enter late fee as per rules indicated on the bus fee card. 4. Payments should be made ONLY for users of Don Bosco Academy's own busses, and not for use of any other transporters.( Note: users of Ram Baboo Bus service should not make payments here)
c) Always refer to the Payment details document before making the payment 
Now proceed with the payment. Each transaction will involve a transaction  charge  which has to be borne by the remmiter. You may print out your own receipt for remmiting the fees. The transaction will be saved on the onlinesbi.com webpage for you to review at a later date, if you wish.
________________________________________________________________________________________________________
For the Kind Attention of all Parents:   Revision of Syllabus for Std 11 & 12 
The Council for the ISC Examinations, N.Delhi has revised the Syllabus for Std 11 & 12 in a manner to make it relevant to all competitive examinations like the: Pre-Medical test, IIT-JEE test, etc for admission to Medical and Engineering institutes/Colleges across the country. Major changes have been made in the Science and Mathematics syllabus. The syllabus has now been designed to meet the requirements and skills essential for competetive examinations in India and abroad and has been made student friendly.
In a staistical survey conducted by the daily - "The Hindu" in 2007 connected with admissions to professional courses ( medical and engineering, etc) showed that students who passed the ISC(+2) examination conducted by the Council for ISC Examinations, New Delhi fared much better than from other similar National or State Boards.