PAYMENT of FEES : Go Digital - Pay fees Online through SBI Collect -- Click for Details

Welcome to Don Bosco Academy, Patna, Bihar, India
The Patron of this institution is - Saint John Bosco, or, as he is commonly called, "Don Bosco" (the Don meaning Father), was born at Becchi, a town in the foothills of the Italian Alps, on August 16, 1815. Losing his father when he was just 3 years old he grew up in abject poverty and had to face severe hardships and was unable to attend any regular school.
As he grew up his own poverty and under privileged position made him increasingly identify with others like him. He decided to become a priest and was ordained as one in 1841. He then dedicated his entire life to the comfort , help, education and up-liftment of poor street urchins - whether in the streets, factories or prisons. John Bosco conceived the-: " Preventive System" of education". He died on 31st January 1888, and was canonized as a Saint on 1st April 1934. His first years of study were filled with difficulties which include supporting himself while attending school. He overcame this problem by working at various trades, all of which he later taught his students.
Don Bosco entered the Chieri Seminary and was ordained in 1841. He was stationed in Turin, an industrial centre which attracted young people from neighbouring towns. There he opened an "oratory" or boys club for them. Read More...
OPENING HOURS
 SCHOOL TIMING 


wef: 26 / 04 / 2019 onwards - School timings are :-
         Assembly at : 06:45 am
         Dismissal at : 12:45 pm
        Teachers Reporting Time: 6:25 am
        1st trip (School owned Buses)  start at 5:30 am 
        ******************************************************************************************
          SPECIAL INFORMATION:
Std. V and Std. VI will have Classes tomorrow (Saturday, 17/08/2019). Fridays's routine will be followed.
Std. VII, VIII & XI will have holidays.
         *****************************************************************************************
COUNCIL FOR THE INDIAN SCHOOL EXAMINATIONS, NEW DELHI : www.cisce.org

 Recheck:  From last year the Council has made a provision for the candidates to apply for recheck directly through the Council's website cisce.org. The provision of applying for recheck of results through the CAREERS Portal by the Head of the School also remains.
The online module for submitting the request for recheck of results will remain open for 0NLY SEVEN  DAYS from the day of the declaration of the results.  

    COMPARTMENTAL EXAMINATIONS 2019
Availability of digitally signed Statement of Marks and Pass Certificate through DigiLocker
 From the year 2017 onwards, the Council intends to make the digitally signed copies of the Statement of Marks and Pass Certificate available for the candidates taking the ICSE and ISC Examinations through the DigiLocker facility established by the Department of Electronics and Information Technology (DeitY), Government of India. In addition, candidates taking the ISC Examination will also be provided with digitally signed copies of the Migration Certificate.
Signing up for DigiLocker (digilocker.gov.in) is easy - all you need is a mobile number. The mobile number will be authenticated by sending an OTP (one-time password) followed by selecting a username and password. This will create the DigiLocker account. After the DigiLocker account is successfully created, one can download the electronic documents issued by the Council for the Indian School Certificate Examinations, New Delhi.
 Click on the icon to connect to the DigiLocker.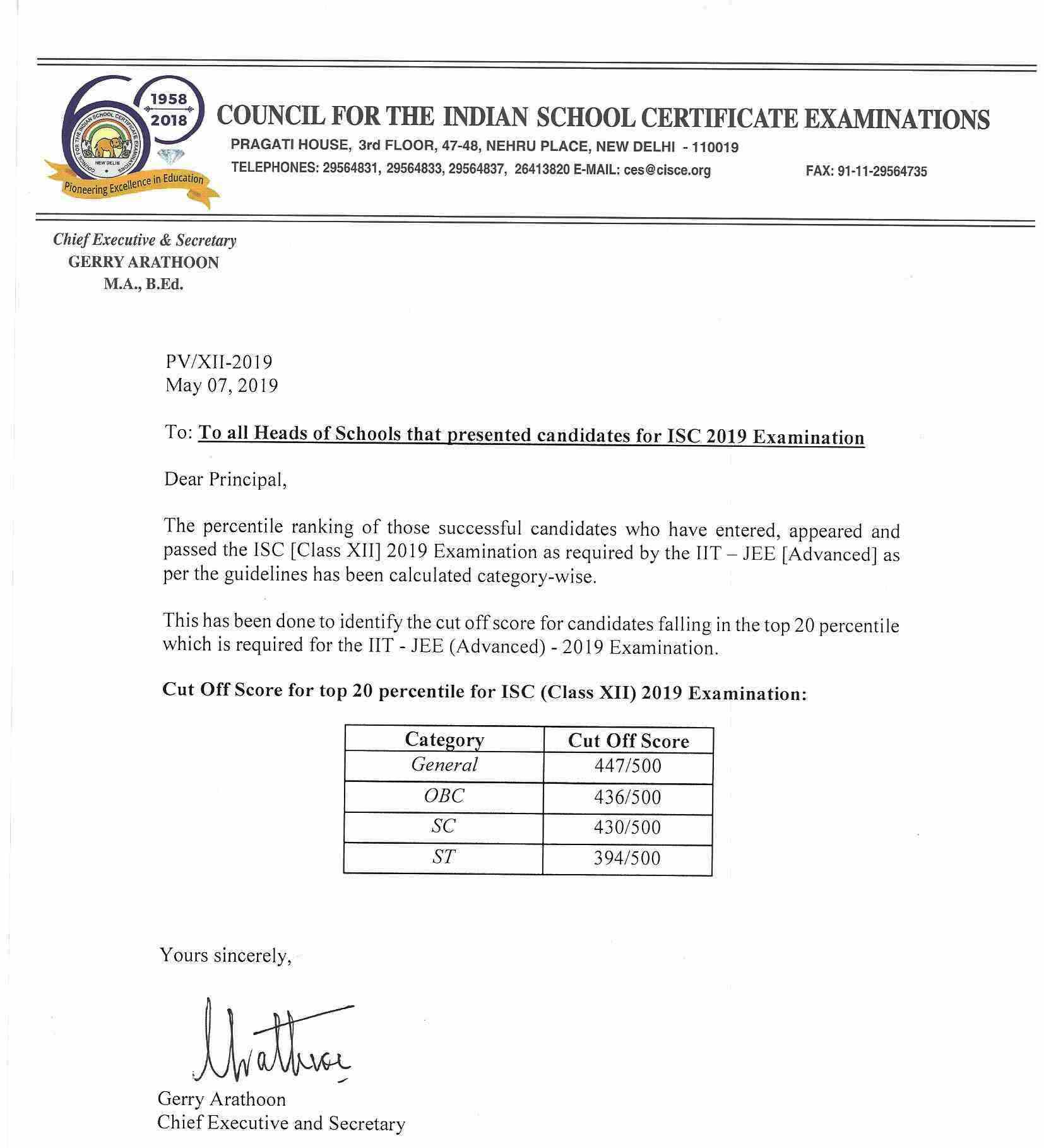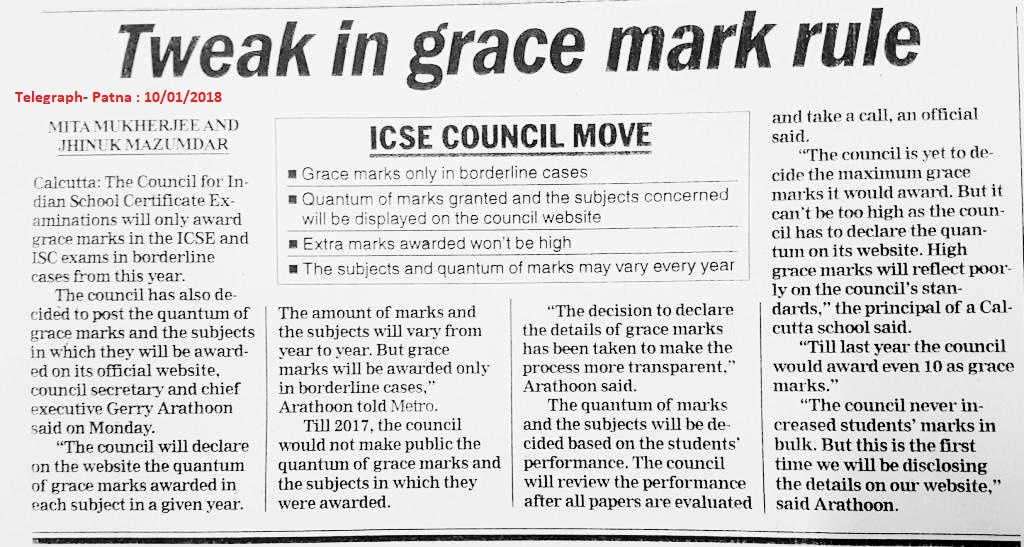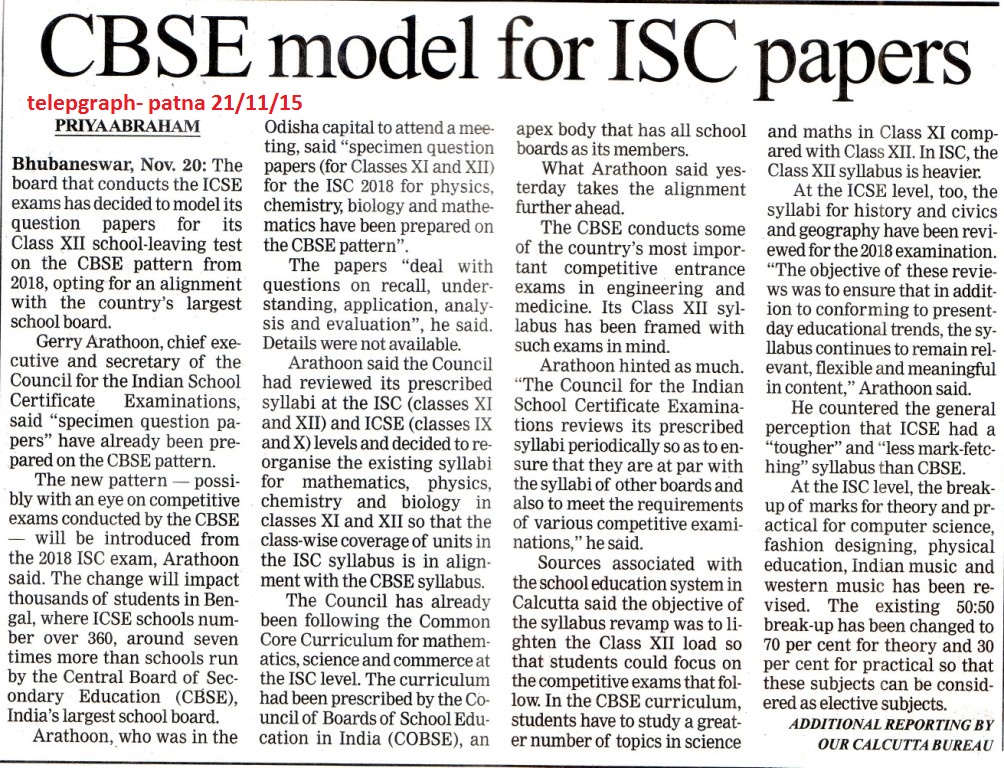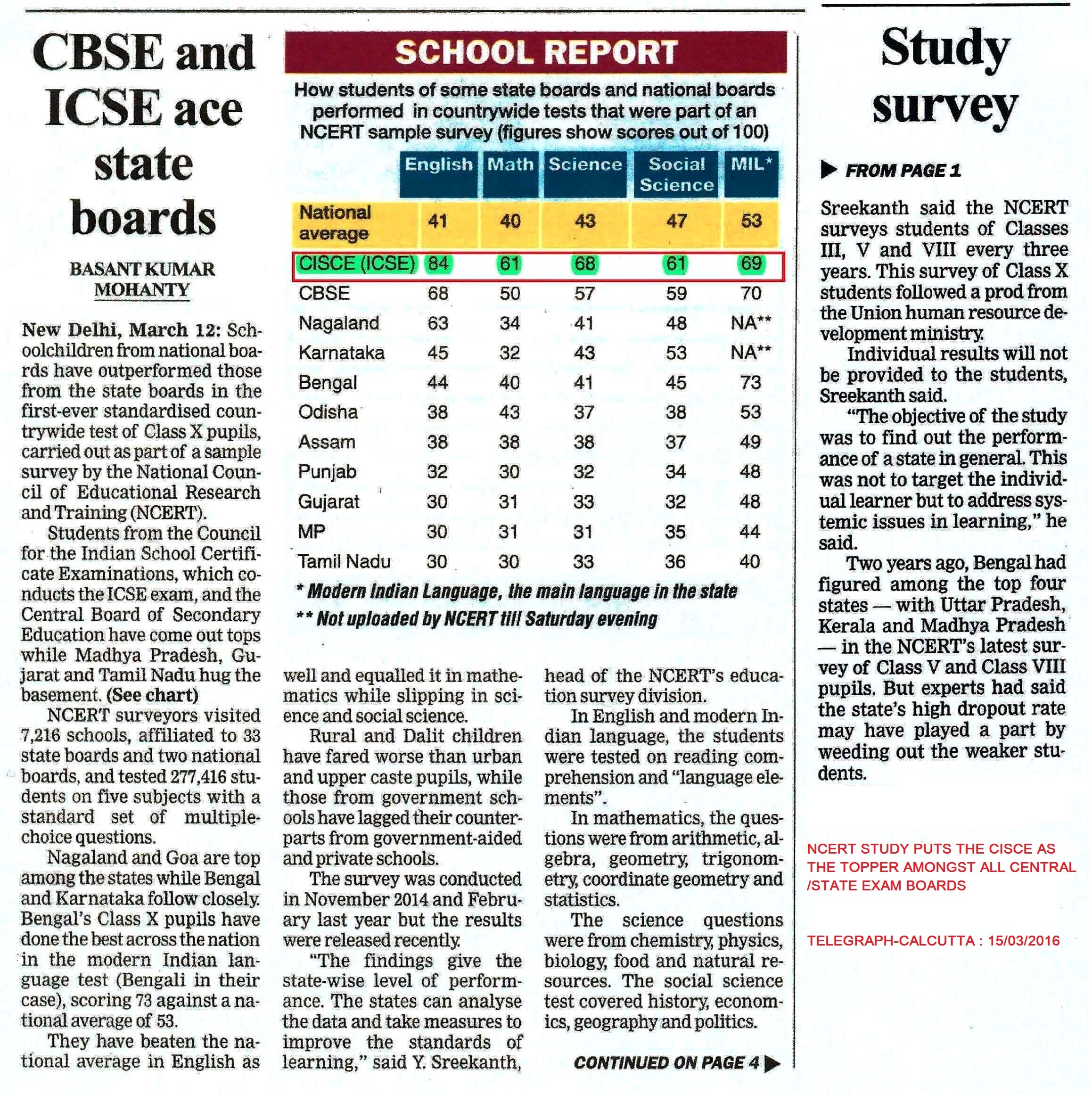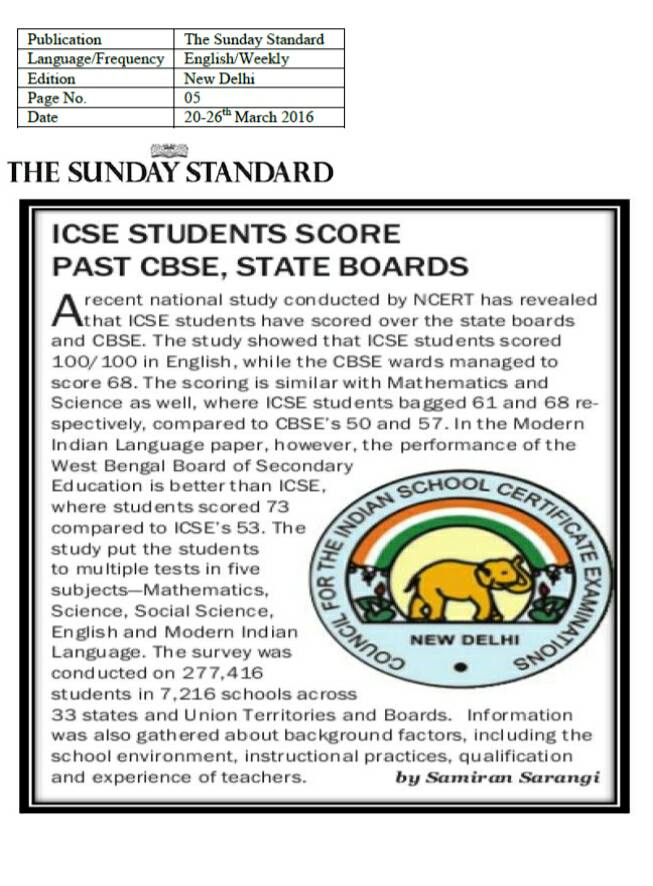 RUBY JUBILEE
[click on photograph to enlarge]