NEWS
KERALA FLOOD RELIEF 2018 – AN APPEAL
We at Don Bosco Academy, Patna today appeal to all our Staff, Students and their Parents to provide "concrete support" to tens of thousands of flood victims in Kerala, due to the deluge which is a "great calamity".
"The inhabitants of Kerala have been harshly struck by intense rains, which have caused flooding and landslides, with heavy loss of human life, with many people missing and displaced, with extensive damage to crops and homes,"
The relentless rains, floods and landslides since August 8 have claimed the lives of over 360 people in southern India's Kerala state, and the figure is expected to rise as rains continue. Over 630,000 people have been moved to nearly 3000 relief camps across the state.
Tens of thousands of people are still stranded on the rooftops without food, drinking water and electricity.  Rescue workers have yet to reach many flooded areas, some too narrow for boats to navigate.
 We ask each of you to be "generous" and "join in the relief efforts".  "We cannot stay silent while our brothers and sisters are going through harrowing times in Kerala," Therefore:-
We request each student to do their bit by voluntarily donating at least Rs.100/- .

Each of our Staff Members to donate at least One days Salary or at least Rs.1000/-.

If one wishes to donate more, we would be very grateful.
The amount collected would be sent to the State of Kerala through the official agencies for relief and rehabilitation work.
 *************************************************************************************************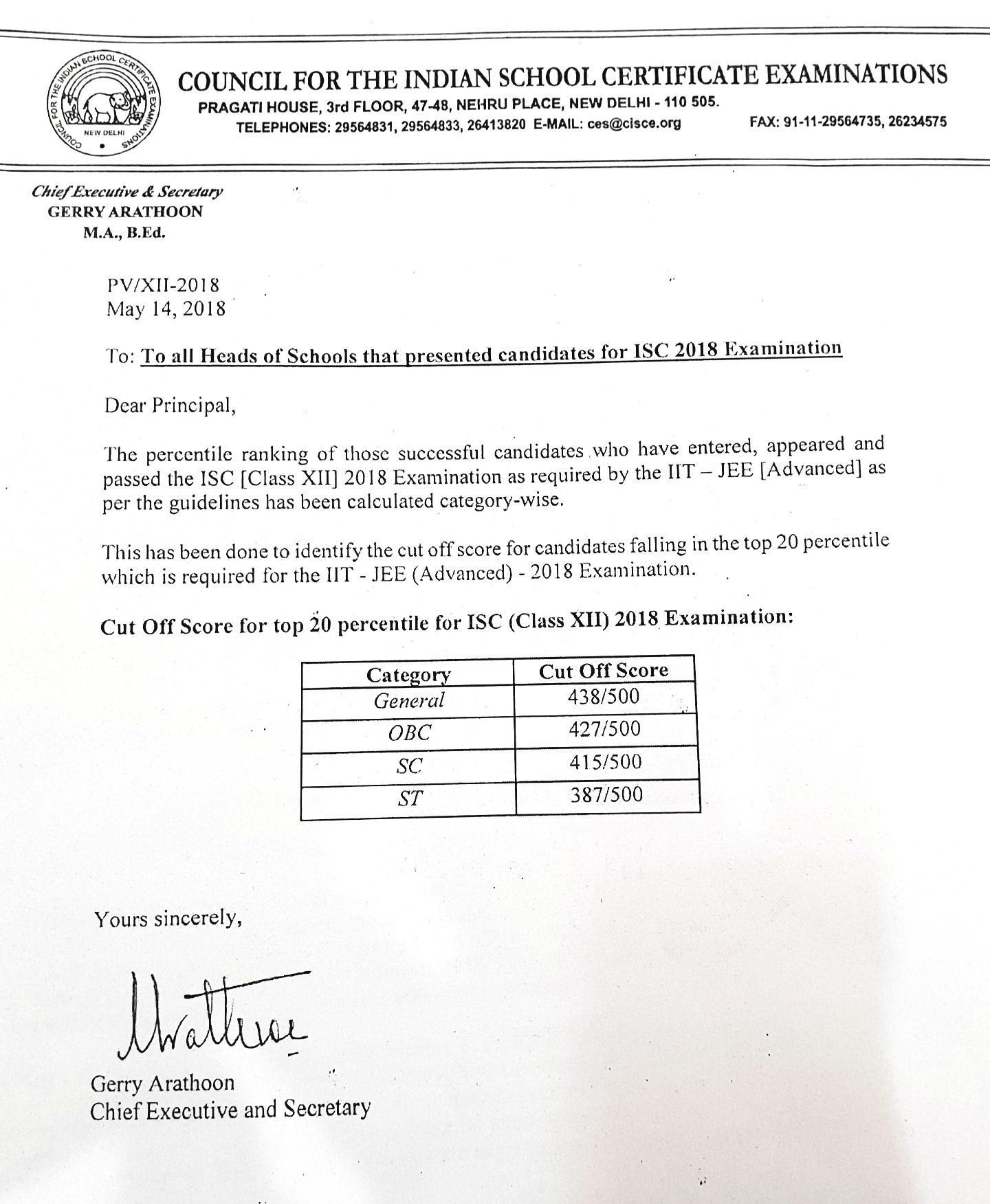 TIMES OF INDIA INTER-SCHOOL QUIZ  28/11/2017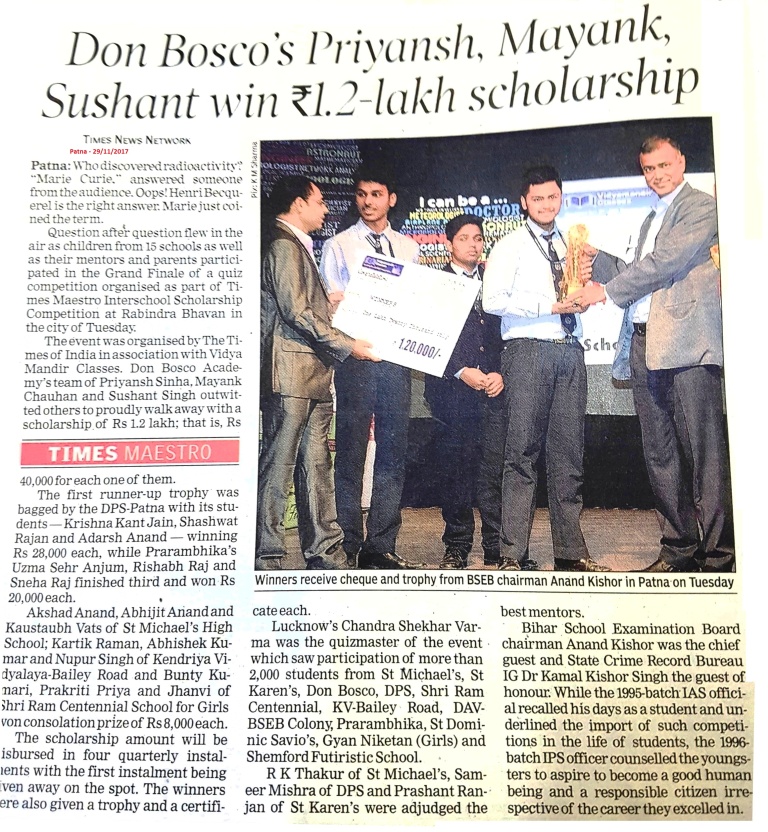 SCIENCE OLYMPIAD WINNERS 2017 - WITH THE THE DIRECTOR/Sr.PRINCIPAL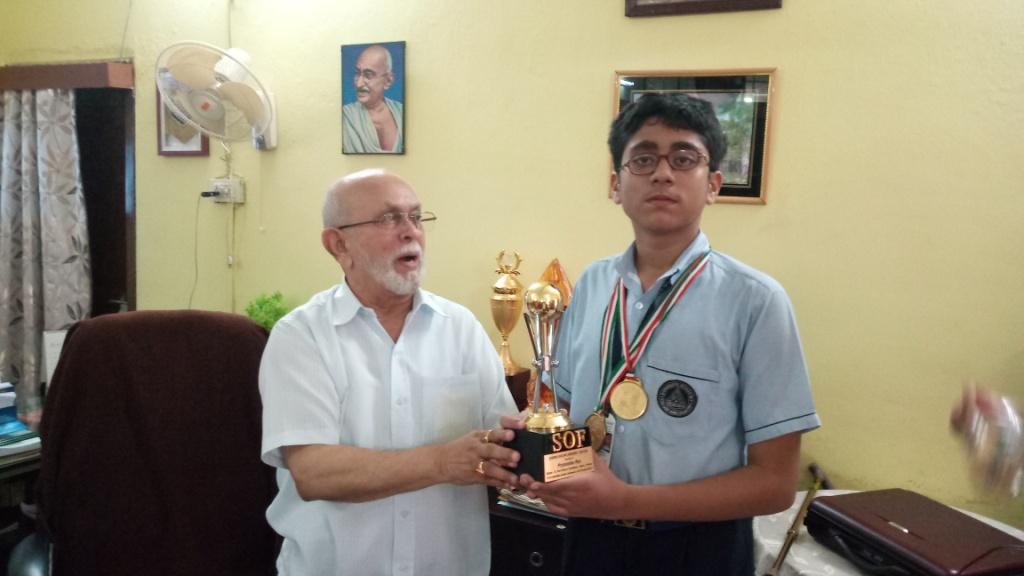 Priyanshu Roy of Std 7E (Adm No:9414) received
1)a cheque of RS 5000/= for Academy Excellence Award , Trophy, Gold medal and certificate.
2) a cheque of RS 1000/= for National Science Olympiad,zonal bronze medal and certificate.
3) a cheque of RS 1000/= for National Cyber Olympiad,Zonal bronze medal and certificate.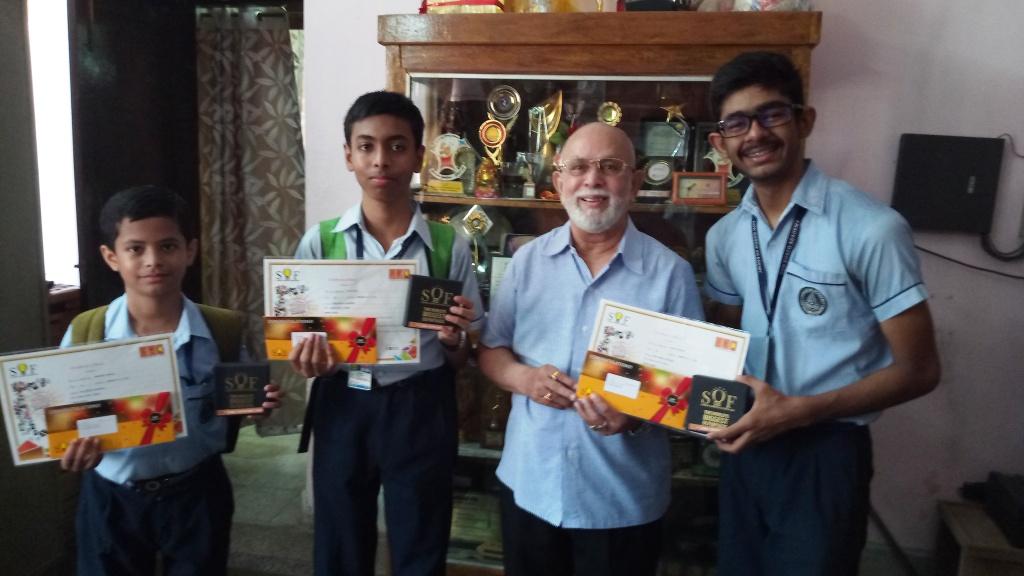 (L to R: Anubhav Anand Std-5, Aryadeep Std-8, Director Mr A G deRozario, Arnav Mishra Std-8)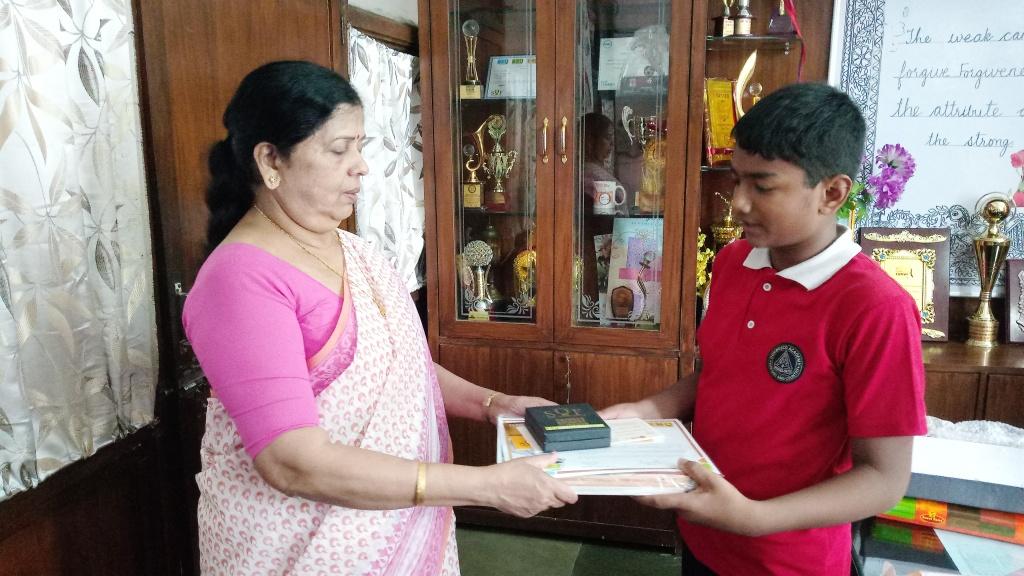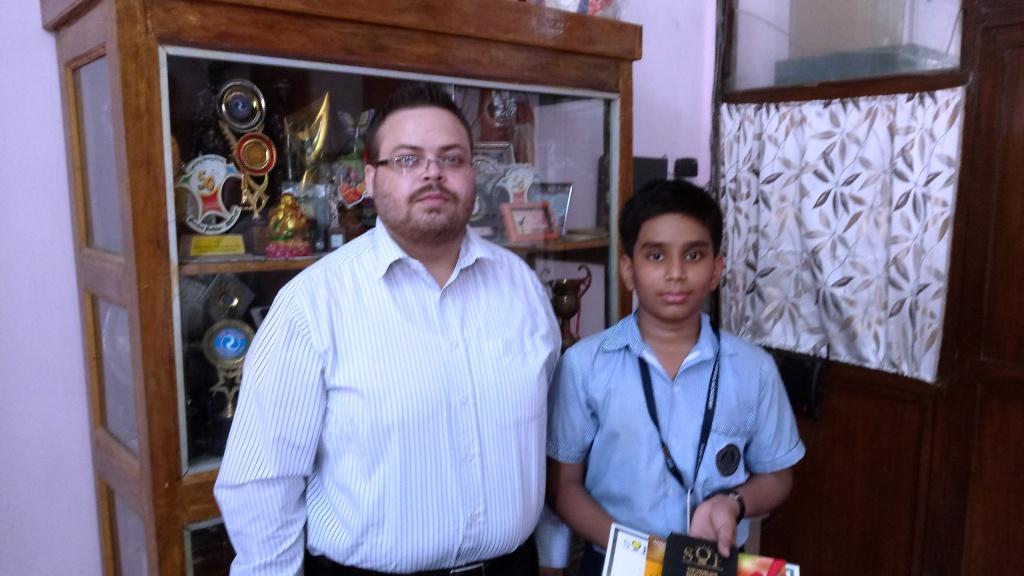 Utkarsh Std-6 with the Principal                                                           Sameer Sinha Std-7 with the Vice Principal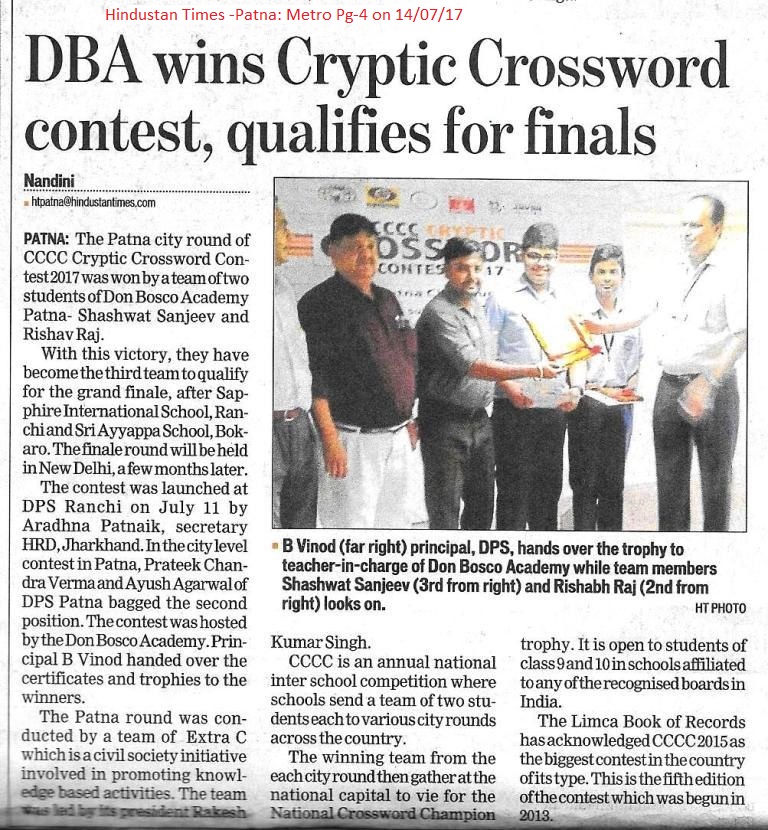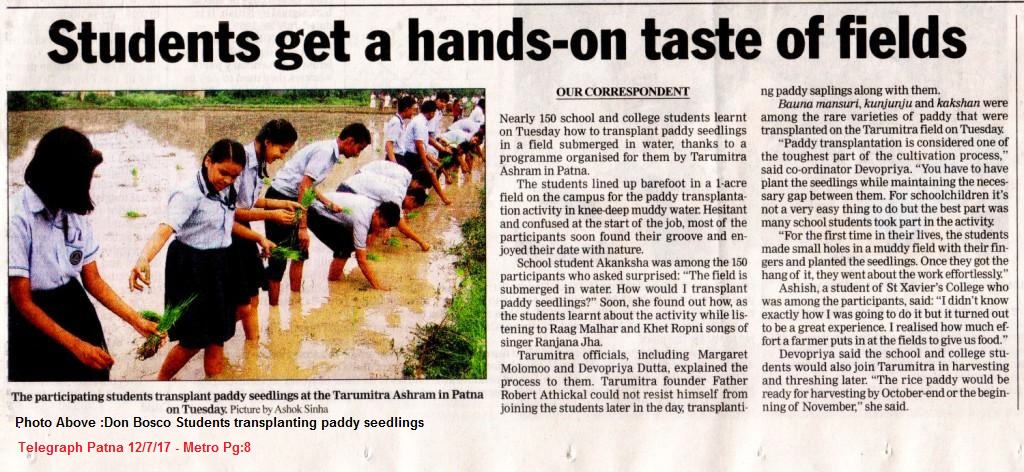 Availability of digitally signed Statement of Marks and Pass Certificate through Digiocker
 

From the year 2017 onwards, the Council intends to make the digitally signed copies of the Statement of Marks and Pass Certificate available for the candidates taking the ICSE and ISC Examinations through the DigiLocker facility established by the Department of Electronics and Information Technology (DeitY), Government of India. In addition, candidates taking the ISC Examination will also be provided with digitally signed copies of the Migration Certificate.
 Signing up for DigiLocker (digilocker.gov.in) is easy - all you need is a mobile number. The mobile number will be authenticated by sending an OTP (one-time password) followed by selecting a username and password. This will create the DigiLocker account. After the DigiLocker account is successfully created, one can download the electronic documents issued by the Council for the Indian School Certificate Examinations, New Delhi.
 
  Click on the icon to connect to the DigiLocker.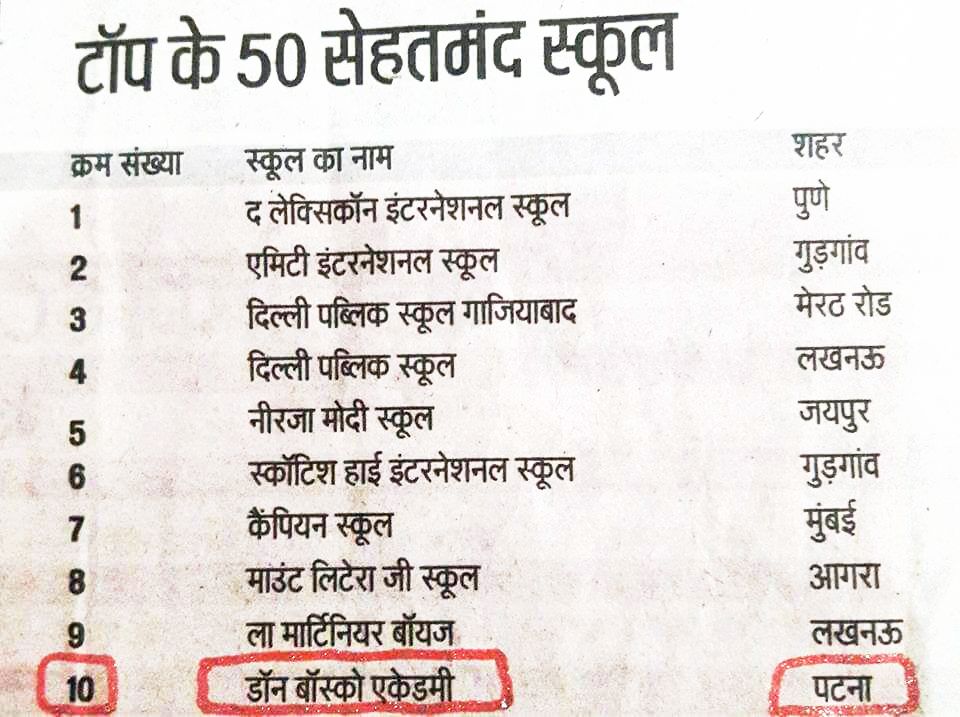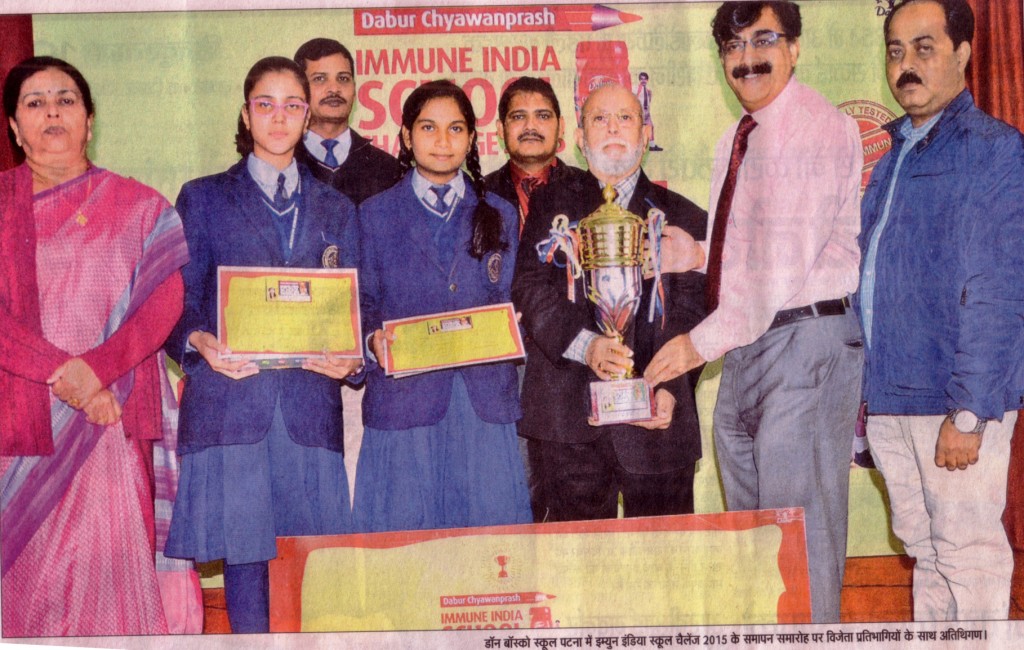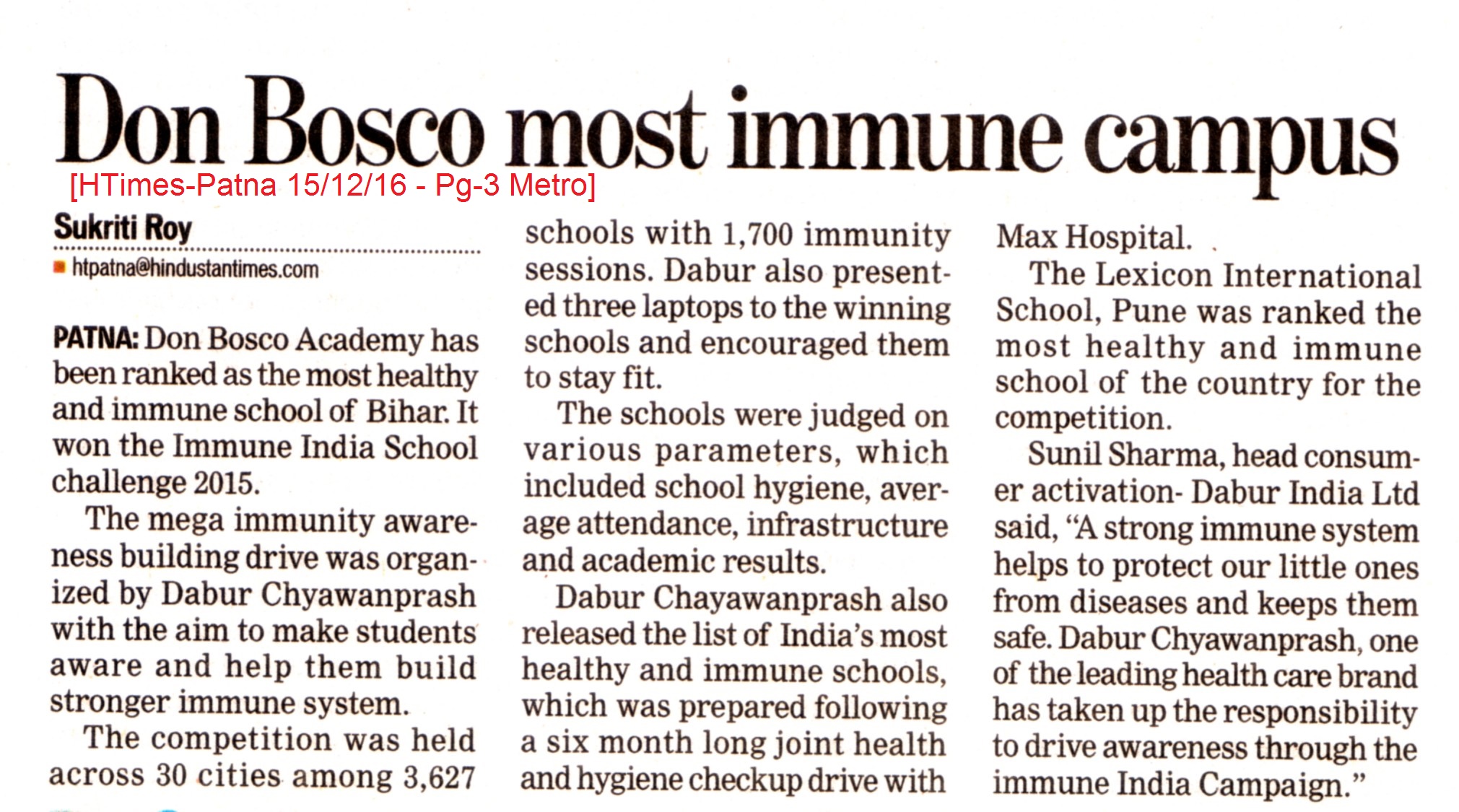 RISHAV SHARMA  OF Std: 5B WINS SIP ABACUS NATIONAL COMPETITION - 3RD ALL INDIA & 1ST IN BIHAR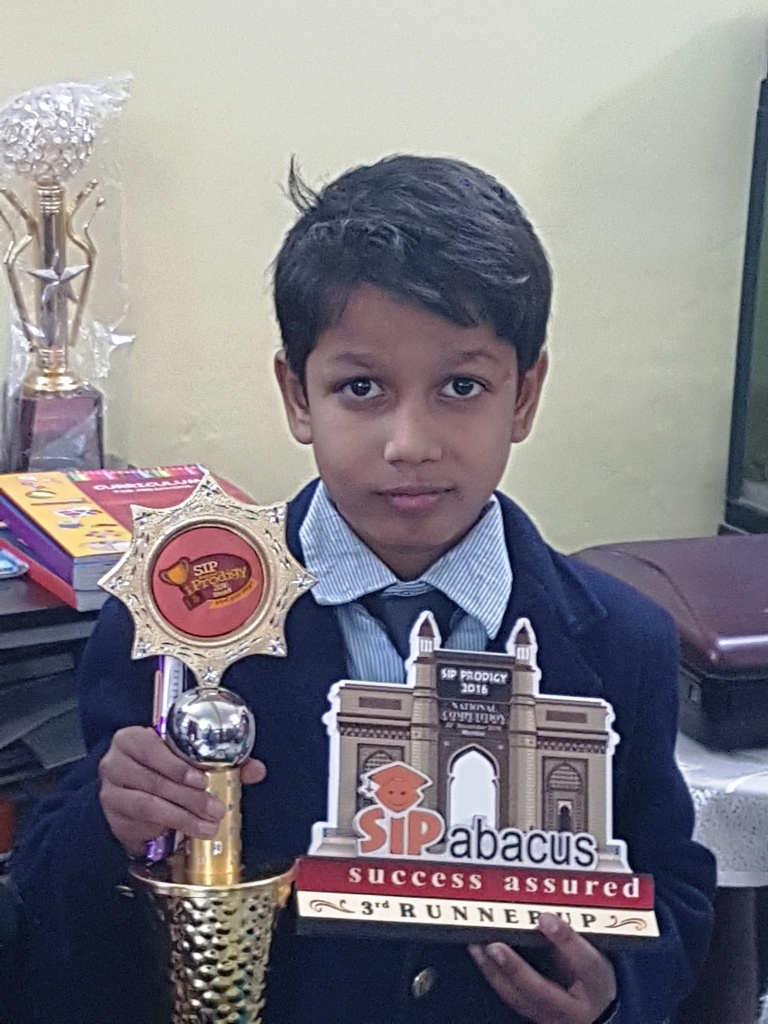 Christmas Carrol Competition 2016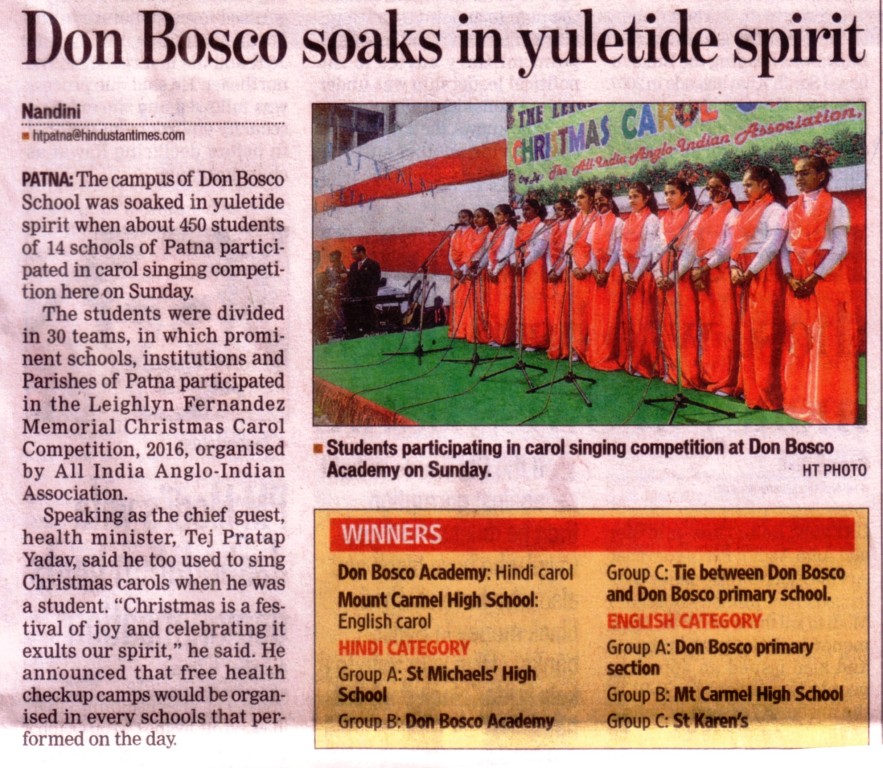 Inter school debate
1st Don Bosco Alumini meet - Class of '95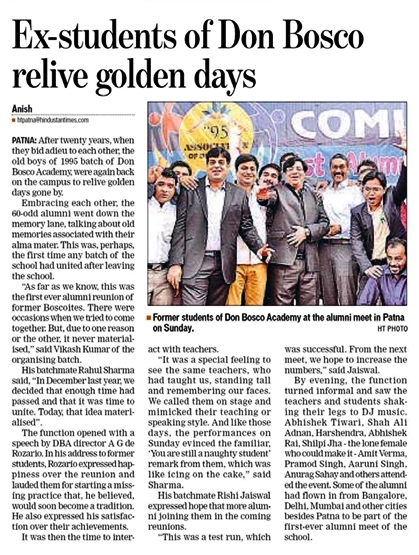 AISCE BIHAR-JHARKHAND REGIONS - BANDMINTON CONTEST 2014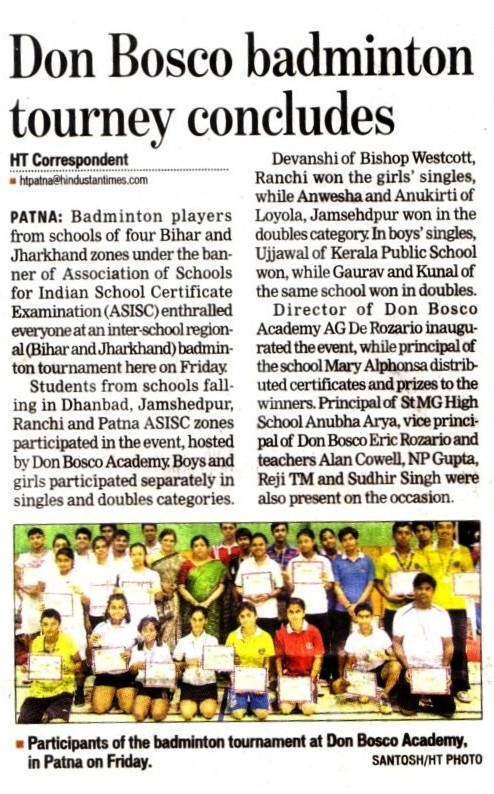 Dainik Jagran - Junior editors from DBA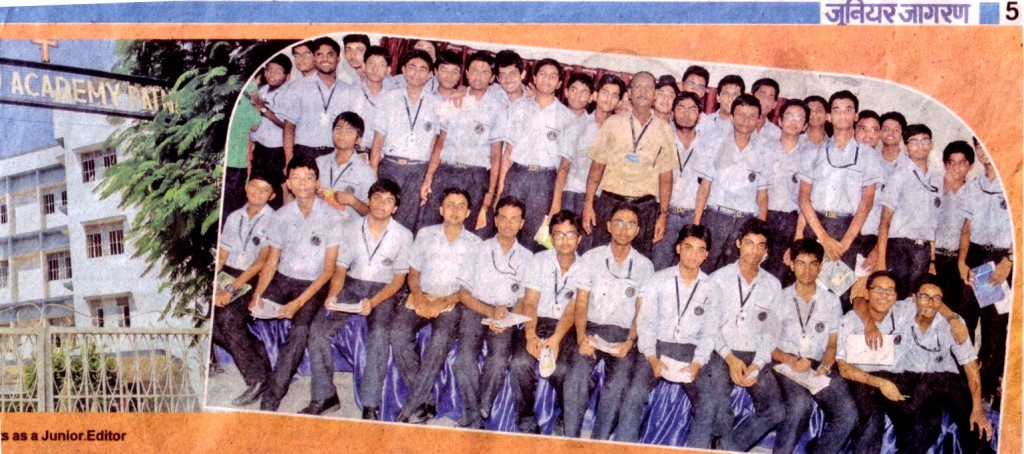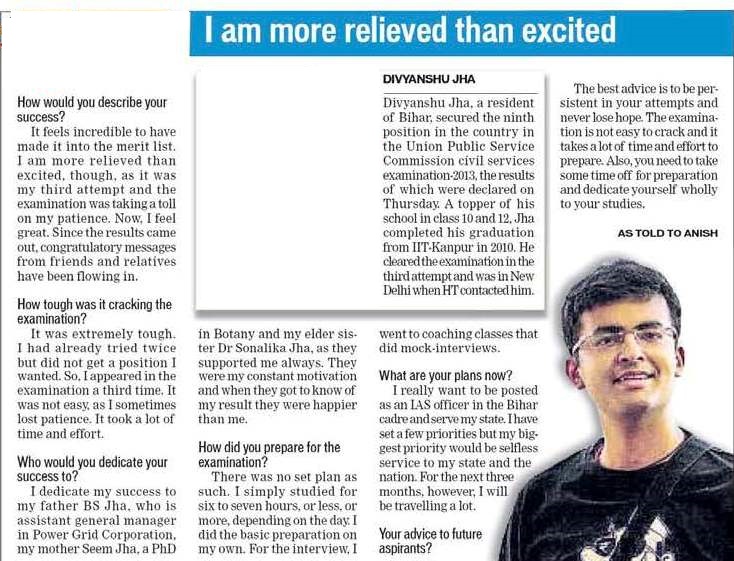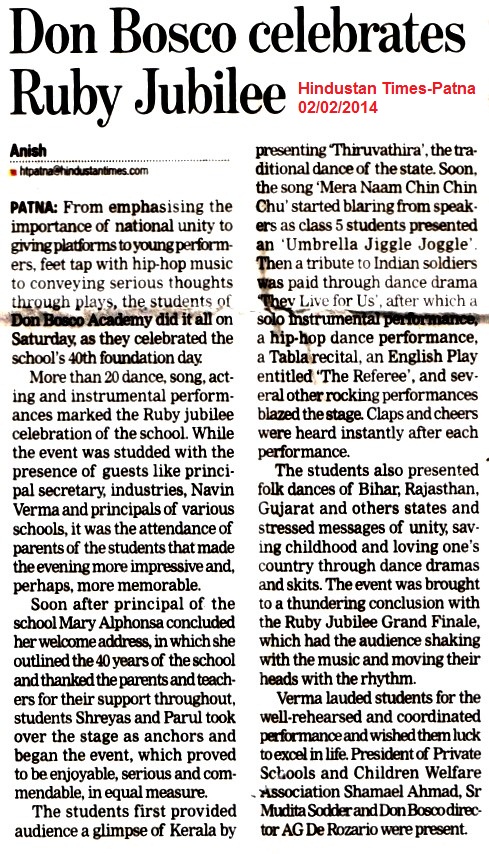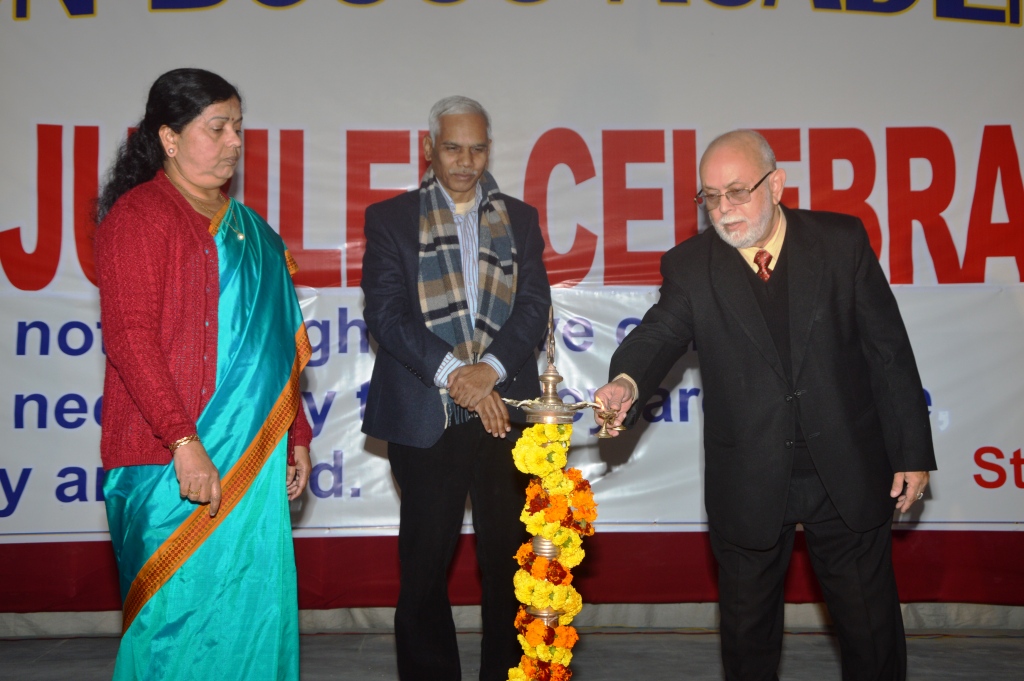 *****************************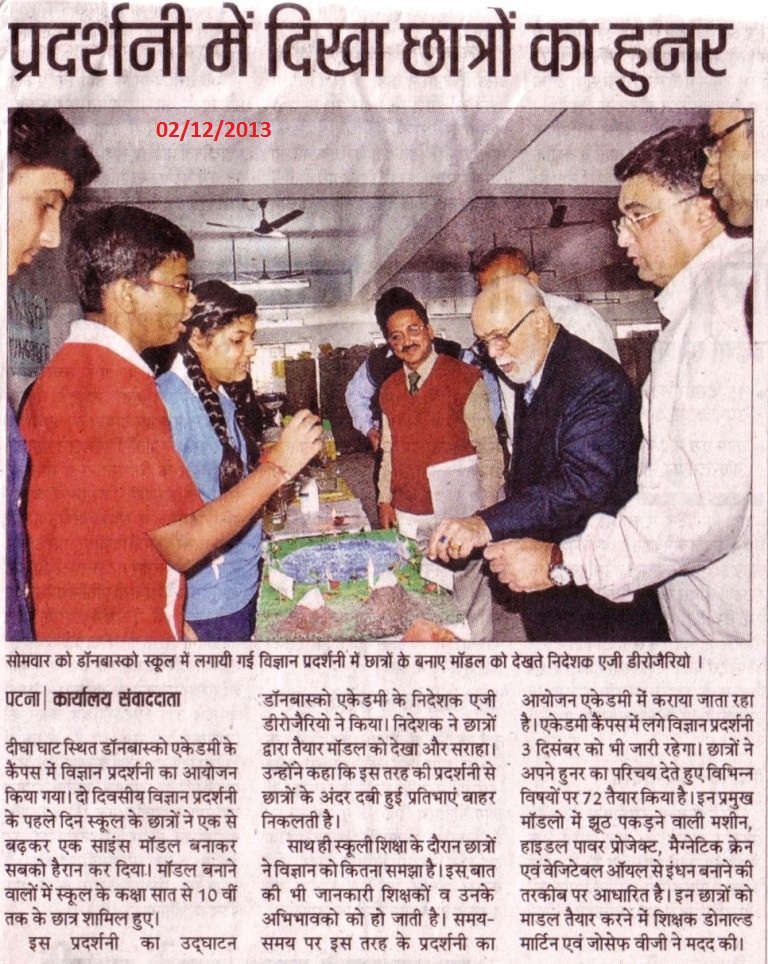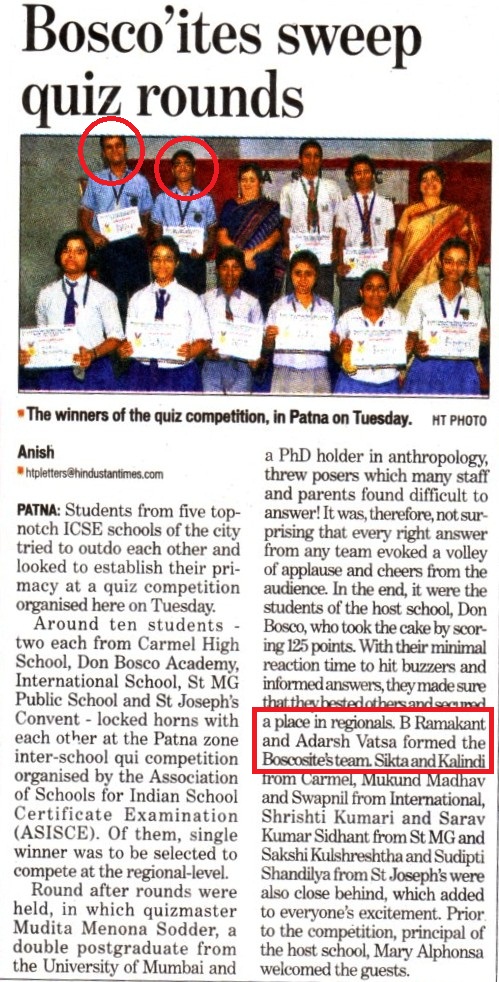 DON BOSCO ACADEMY 1st DIGITAL SCHOOL MAGAZINE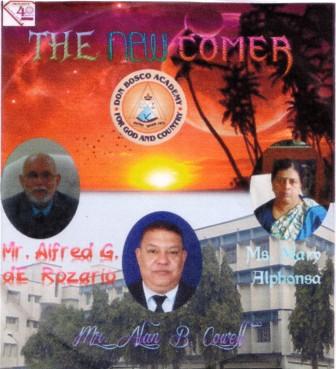 Don Bosco's 1st Digital E-Magazine 0n DVD  Part - I 
 Don Bosco's 1st Digital E-Magazine 0n DVD Part - II
 Don Bosco's 1st Digital E-Magazine 0n DVD Part- III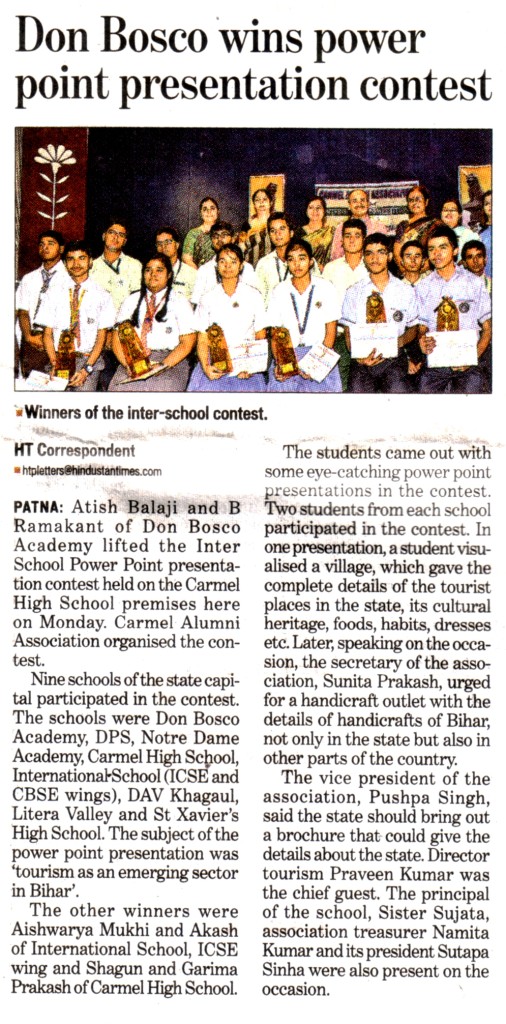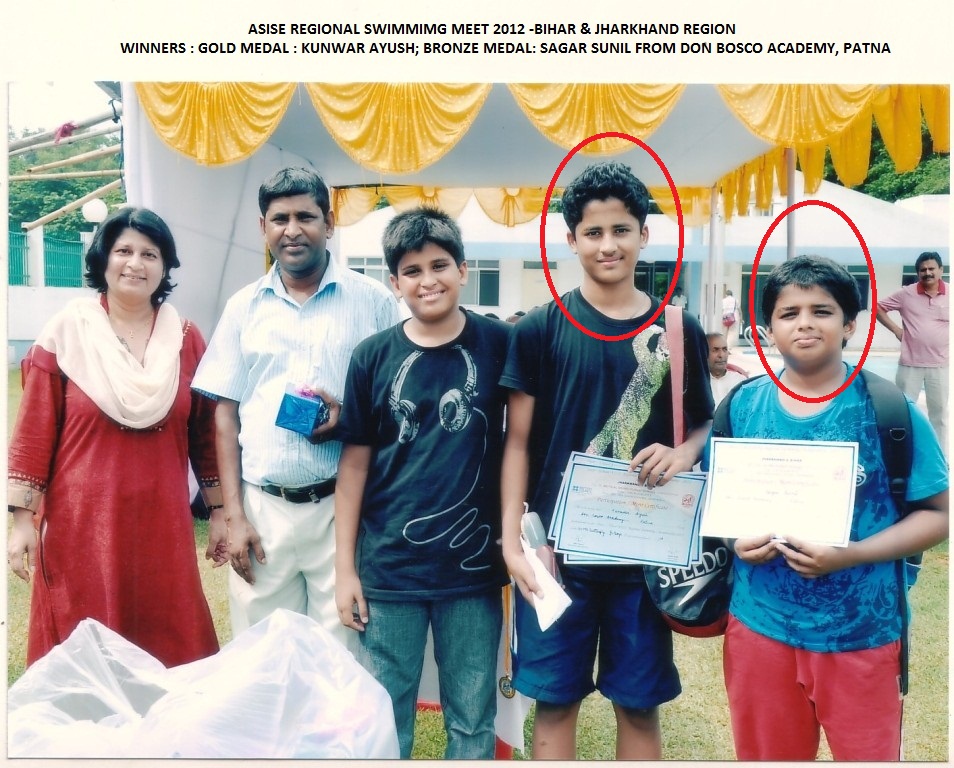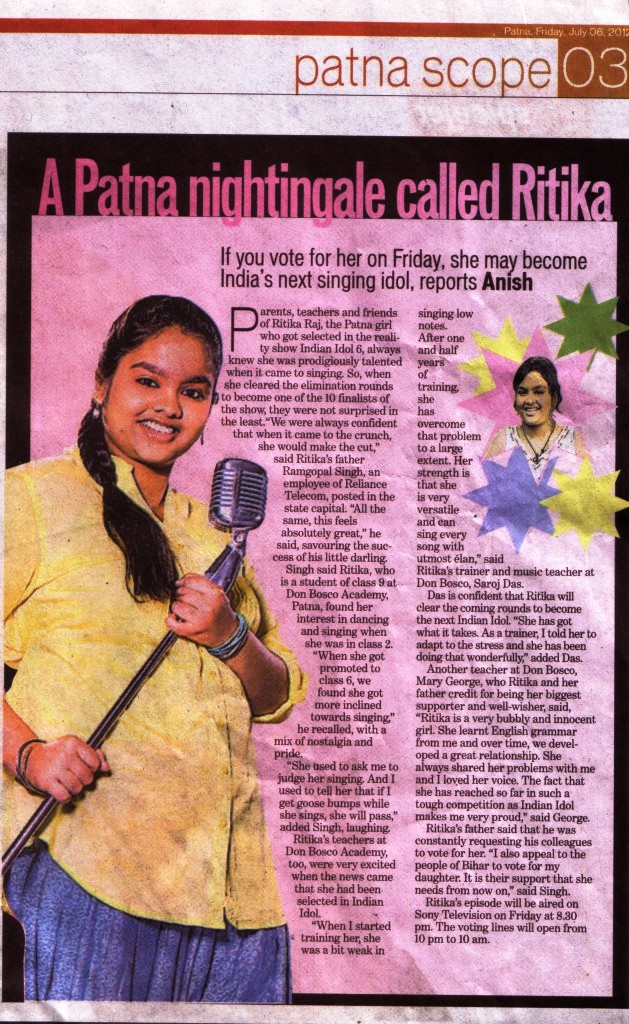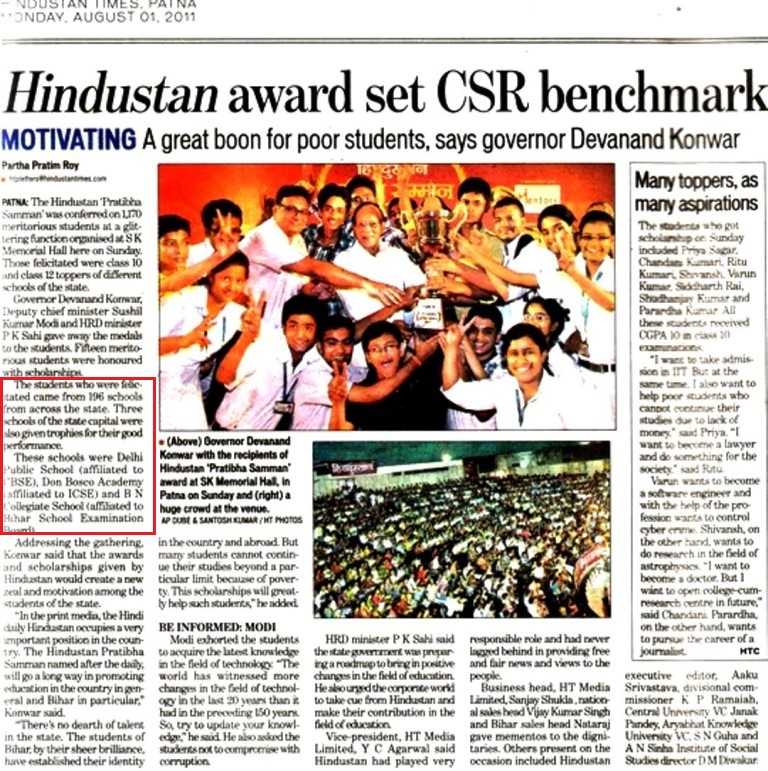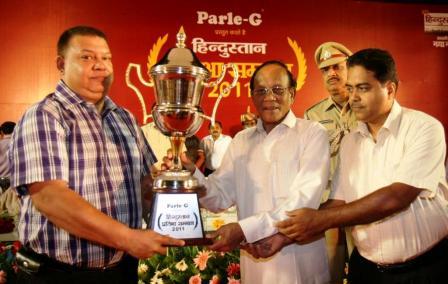 Don Bosco wins BEST ICSE School in Bihar 2011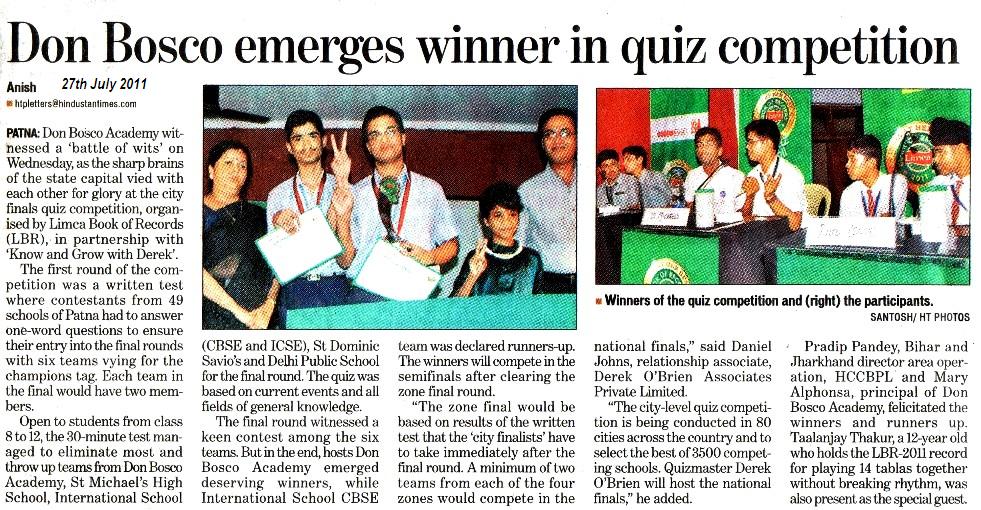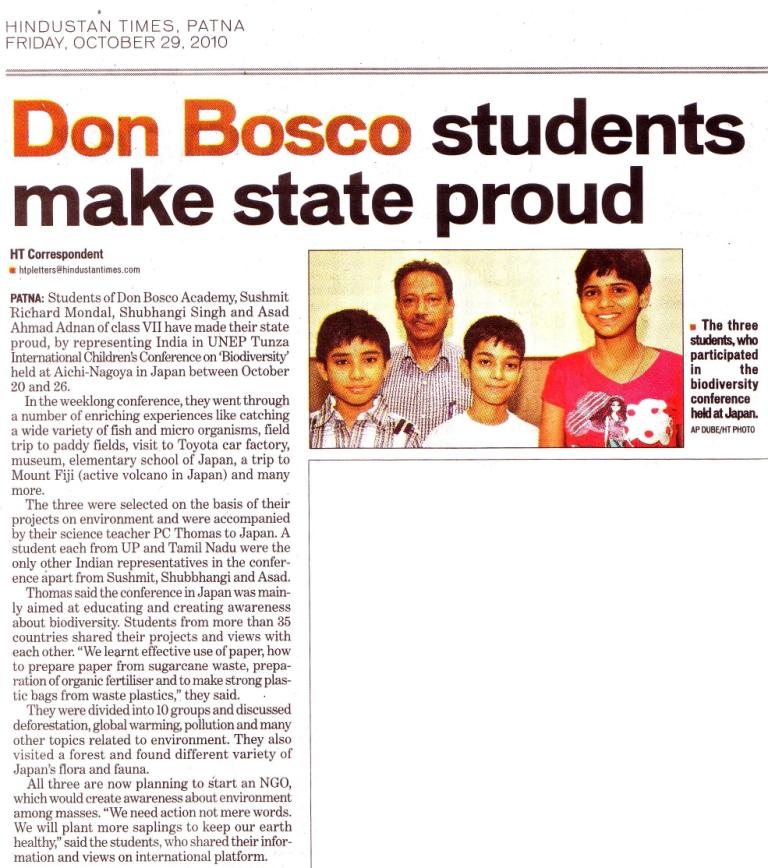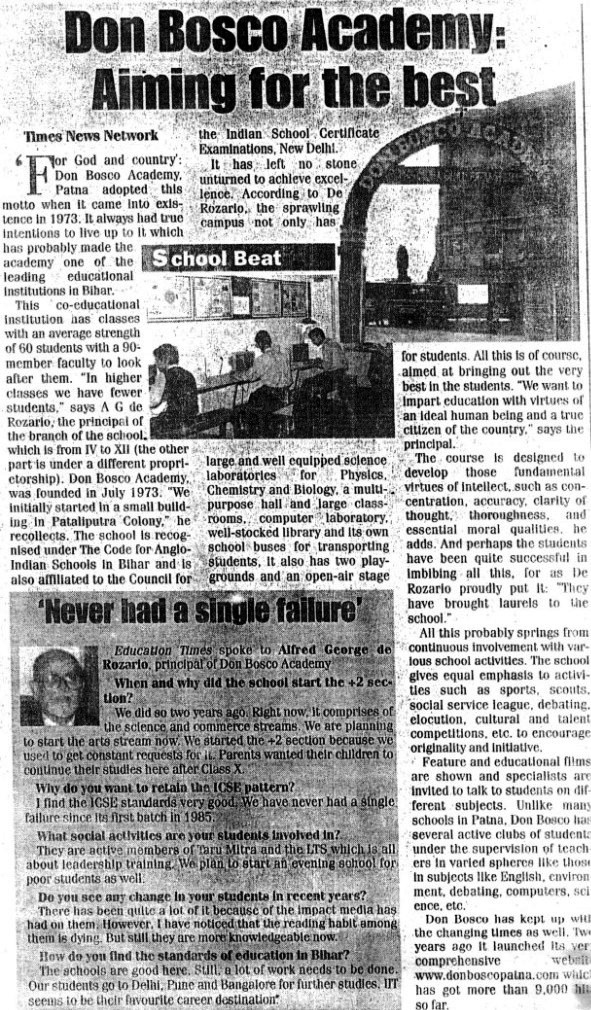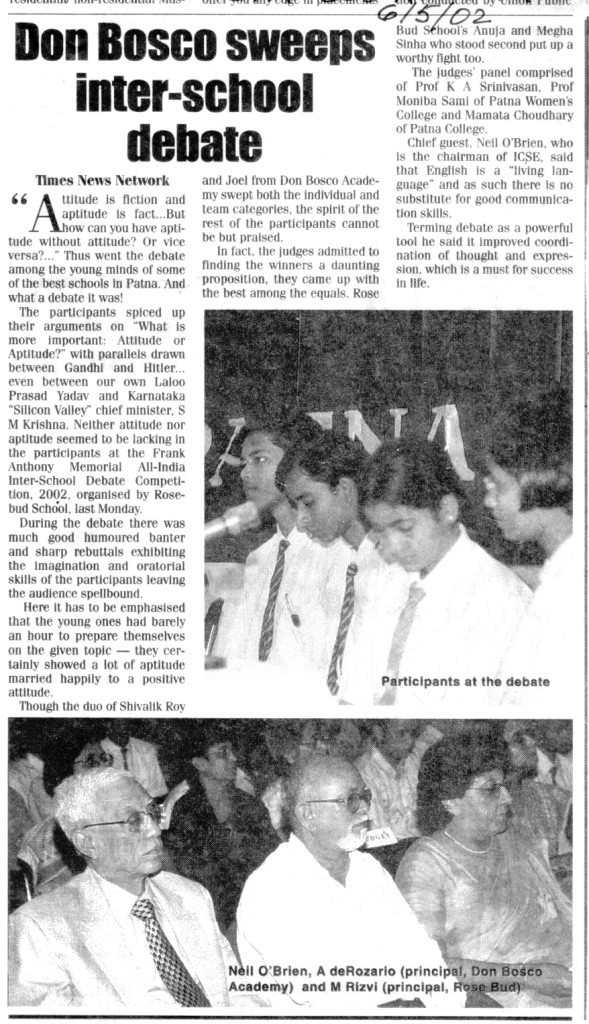 LAUNCH of www.donboscopatna.com